Monthly Archives:
February 2010
A quick reminder that most of the pix posted in the blog can be enlarged, simply by clicking on them. There are some, however, that can't be enlarged so to identify those that are "clickable" they have the tag "klickablePics".
For those that wish to format their comments, this old post may be helpful.
 And if you are wondering about the times/dates on the posts,  the Blog runs on Berlin time.
Don't forget, if you have suggestions or questions regarding the format of the blog and web pages, drop me an email. (webmistressatCarmenicaDiaz.com).
For everything else, contact Carmenica, the bosslady!  (I can call her that cos I don't live in Europe! 🙂 )
Elaine (Webmistress)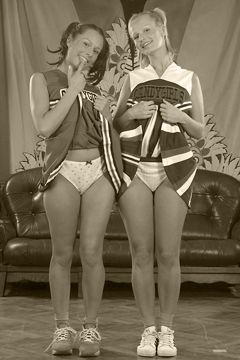 Please explain to me the fascination American men have with cheerleaders?
Have just received another email requesting a story where the dominant female is, in fact, several females and all cheerleaders! This is not the first email and, over the years, have received many, many requests for stories of cheerleader domination.
There is, it seems a ready market but there is just one small problem!
I am European and know nothing about cheerleaders or what they do, what they wear, what the pecking order is in the cheerleading Continue reading →